Join Global Missions Ministry's Fundraiser for VillageMed's "Haiti's Healthy Child Project"
Click Here For Our Silent Auction
Nineteenth Street Baptist Church and VillageMed have been in partnership since 2015 to build a pediatric clinic in Layaye, Haiti. The country has the highest maternal, infant, and under-five child mortality in the Western Hemisphere. Haiti's children are struggling against conditions easily preventable and treatable, such as malnutrition, respiratory infection, diarrhea, and malaria.
With recent events, including the loss of Haiti's president and a devastating hurricane and earthquake, the need is even greater. Many children, especially in the rural areas, have never seen a doctor. And as the earthquake of 2010 showed us, in times of crisis rural areas like Layaye are often overlooked.
While building the clinic will take time and the recent devastation may slow down these efforts, our commitment remains as strong as ever to see that the children of Layaye receive the medical care they need.
You Can Help
Over the past four years, Nineteenth Street has raised $76,000 of a 5-year or $100,000 commitment to VillageMed. In past years, we've encouraged church members and friends to sign up for teams for the Haiti Walk 5K fundraiser. This year, we're all Team Nineteenth Street and we need your help to reach our goal. If we all pitch in, we can hit $100,000. It's time to finish strong!!
Make Your Donation Today
Make a donation today. And tell a friend. You can support the Haiti Walk 5K by using any of Nineteenth Street's giving options. Visit https://19thstreetbc.org/give and give using a credit or debit card through PayPal or through our online applications Givelify or CashApp or just click the icons below. Or you can write a check payable to the church.  Whichever way you choose to give, please make sure to note that your contribution is for the Haiti Walk 5k. Any amount you contribute is appreciated.
Online and App
Giving online and through mobile applications are convenient ways to support the church at any time. To give now, click on one of the icons above. If you need more information about the options, click here
Join the Haiti Walk 5k
Once you've made your donation, join us for the fifth and final Haiti Walk 5K:
When:           Saturday, September 25
Where:          Along the historic C&O Canal (meeting place in Georgetown)
Start Time:   8 a.m.
Don't forget your mask.
Even if you can't join us for the walk, help spread the word. The walk is not just a Nineteenth Street event. We are most successful when we involve friends, family, neighbors, coworkers, colleagues, and others outside the church. Let's make this last Haiti Walk 5K unforgettable!!!
We need to know who plans to join us. Click here.
For added fun join our Haitian Art Silent Auction – just one more way to support our final Haiti Walk 5K.
When: September 12 and running until September 27
Join the auction by clicking here. You can also download the Bid Beacon app on your phone
Access Code: F2MFTS
Instructions on how to bid: click here for instructions
Our Featured Bid Item
During the Haiti Walk 5k kickoff Haitian artist Florence Louis-Charles contributed a piece of art that we're making available to you. The art piece Tent City 1 is one of three limited-edition paintings inspired by the 2010 earthquake in Haiti. The earthquake devastated the country. Long after the earthquake, people were forced to live outside in clusters of blue tents amid piles of concrete rubble. Tent City captures both the devastation but also the vibrance and resilience of the Haitian people. The artist explains: " 'Tent City 1' is the most accurate portrayal of what the landscape looked like after the earthquake of 2010. There was still rubble and blue tents grouped across the capital but the sun still shined brightly in contrast to the lingering devastation. One of the most striking sights for me was the scenery in the public plaza in front of St. Pierre Church where I attended mass every Sunday as a little girl. Tent City 1 is a reflection of that scene."
Click Here to See The Larger Version of Tent City 1
The Artist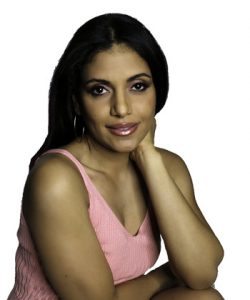 Florence Louis-Charles was born and raised in Haiti until moving to the USA permanently during her teen years. She has always shown a creative inclination from the time she was a child. She developed a special interest in color as a way to express the vibrance of her culture. Florence would draw at every chance she got, to the point of sculpting designs out of her rice and beans during mealtime. Around the age of 10, Florence was introduced to watercolors by her father who also drew and painted. Florence enjoys exploring different mediums, styles, and techniques as a way to evolve artistically. The goal of all of her pieces is to present the beauty, complexity, and richness of Haitian culture while sparking emotion in the viewer.
Feel free to share the link to the auction with your family and friends. There's something for everyone and bidding is easy. We invite you to peruse our art and bid generously.
Let's Finish Strong
Our goal is within sight. The land has been donated and plans have been drawn – all we need now is you! Whether you join in the fun of the Silent Auction, make a donation and walk, or just make a donation, you give much more than money. You give children hope and a chance to live their dreams.
Questions
Have questions about the Haiti Walk 5k, email globalmissions@19thstreetbc.org.